If you are interested in the health care field, becoming a certified health care aide is an easy entry into an ever-growing industry. As a health care aide, you can work in residential and hospital settings in a variety of roles that provide comfort, dignity, and lower costs for your clients. In Alberta, health care aides are paid between $21 and $27 per hour, making it a lucrative career with plenty of opportunities. 
Most people who are curious about becoming a health care aide have some experience in caring for others as nurses, parents, and other caregiving roles. You have probably searched for ways to earn your health care aide certification online to begin your new career as soon as possible and work around your schedule. One of those possibilities is to train at a college with flexible course schedules instead of trying to do your health care aide training online. 
Here are some of the important factors to consider about web-based health care aide training. 
Legitimate Online Courses versus Scams
As in all areas of the internet, there are people lurking who will try to trick you into a program that is not real or is not certified. When you research online programs, you'll want to be sure that you receive adequate training to feel confident and prepared when you are on your own after graduation. 
In Alberta, the Health Care Aide curriculum is regulated by Alberta Health, which clearly and specifically outlines the curriculum and training Health Care Aides must have to work in the province. Find out more about this regulation as well as a list of licensed post-secondary educational institutions providing approved health care aide training.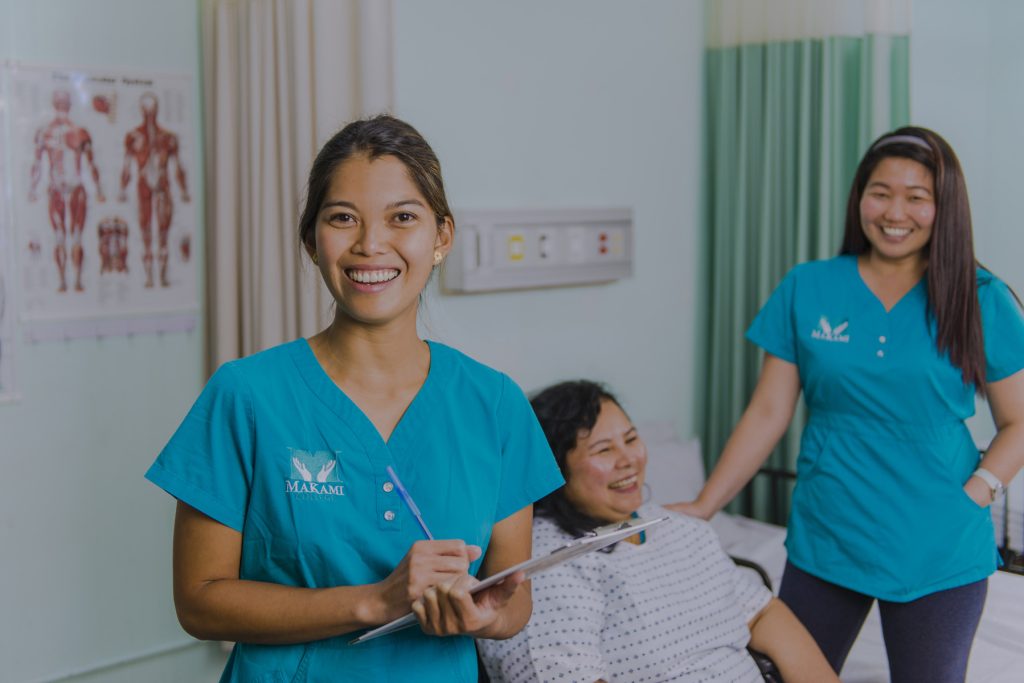 Meeting Basic Requirements
In order to take a Health Care Aide program in Alberta, you must be able to meet certain requirements to ensure you have the basic skills necessary to learn the curriculum and enter the workforce upon completion of your program.  
In general, these requirements include:  
Digital Literacy

 

Academic English Language Arts (ELA)

 

English Language Proficiency (ELP)

 

Approved English Language Proficiency Tests

 
Learn more about the Eligibility and Admissions requirements for the MaKami's Health Care Aide program. 
Passing Your Certification Exams
One of the most important aspects of any health care aide training program is preparing you to successfully pass your health aide exams on the first try. With in-person training, you can ask any questions you have in the moment and learn directly from professionals in the field. 
MaKami offers a number of academic supports for students, such as small class sizes, disability funding and supports, tutoring and sessions with learning strategists. Learn more about MaKami's student supports.  
Getting a Job
Whether it's fair or not, having in-person classes and hands-on training on your CV really boosts your attractiveness to future employers. While an online health care aide training program might give you the credit you need to get your certification, you may need to prove your degree's worth over and over in interviews.  
Networking is another hidden benefit to taking an in-person health care aide training program. You'll get to network with your teachers, successful health care professionals, and with fellow students, who are also future referral sources.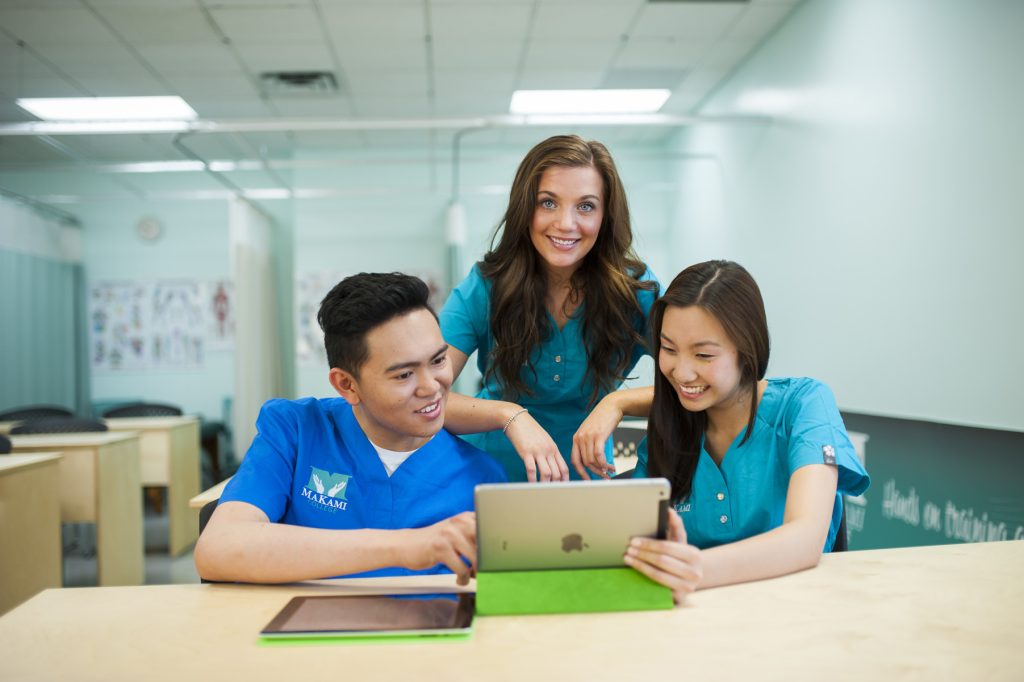 Learning with ESL
If English is not your first language, some in-person programs like MaKami College offer free English as a Second Language (ESL) assistance on-campus. You can learn alongside fellow students who are overcoming a language difference to enter their new career as a health care aide. 
Online versus Classroom Learning
Some people do very well and learn a lot in online courses, while others need the tailored and hands-on approach of an in-person classroom setting. Traditional classrooms allow for questions and let students engage with professors and fellow students in real time to answer important questions about your future work as a health care aide. 
What Is Right for You?
Online and in-person health care aide training offer the courses you need. In-person training also offers the benefits of hands-on training and the confidence that comes with it. Most students prefer to know that they are getting a quality training program with real-life experience that will help them when they are working on their own later on.