Get Our e-Newsletter!
Campus news, program updates and more delivered straight to your inbox.
Join our e-newsletter!
Join our mailing list for the Monthly MaKami News! Stay up to date with the latest of what's going on across our campuses by signing up with the form below.
Student Success Stories
Our students go on to do amazing things! Here's what some MaKami Alumni are doing with their advanced massage therapy training.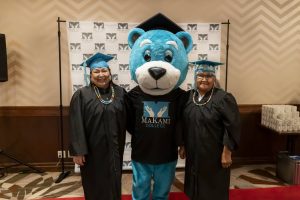 Lisa Smallboy moved from her reserve in rural Alberta to pursue her career as a Health Care Aide.
Read More
See more stories