Alberta Basic Security Training Program
Become a licensed Security Services Professional in Alberta with this 40-hour online course.
Enroll Now
Let's Chat
40 Hours
Take the Alberta Basic Security Training Program online and be ready to work in less than a week upon successful completion of the exam.
$18 – $26
Appr. hourly wage for Security Professionals in Alberta
Online
Flexible program with material from Alberta Justice and Solicitor General and expertise of security professionals and adult education specialists.
Why Our Alberta Basic Security Training Program?
Do you have excellent communication skills, are physically fit, and have an interest in rule enforcement? You can become a licenced security service worker in Alberta in this 40 hour online course and exam.
Alone or on a team, security guards and other security professionals work in a variety of settings to monitor, patrol, guard and protect people and property. This is the first step you must take towards a career for Security Services in loss prevention, executive protection (personal bodyguard), alarm responders and more.
MaKami's Alberta Basic Security Training helps you qualify for an individual Security Service Worker Licence by completing the training requirements needed to apply. Our online delivery method combines the benefits of material prepared by experts in security and adult education, student-led learning and the flexibility of accessing materials from a tablet, desktop or mobile device in your own time.
About the Alberta Basic Security Training (ABST) Program
MaKami College will bring over 20 years of experience in education to deliver Alberta Security Services training and provide support for student success. This flexible, 40 hour online program will help you learn the Security Services curriculum prepared by Alberta Justice and Solicitor General to successfully complete the Alberta Provincial Security Services Exam. MaKami will be offering students the opportunity to take the exam in our campuses in Edmonton and Calgary.
You will get valuable insight in the field of Security Services work, information on laws and legislation such as the Security Services and Investigators Act, the Canadian Charter of Rights and Freedoms and the Criminal Code of Canada, and learn how to respond in an emergency to maintain safety.
The successful ABST student will achieve 80% or higher on the exam in order to apply for an Alberta Security Services Licence. Upon passing the exam, the successful ABST student will receive an official certificate from the Alberta Ministry of Justice.
This online program will accept enrollment year round. Contact us for more information or find out if you can get pre-approved now!
Eligibility and Admissions
Speak and write fluent English
Be 18 years of age or older
Have good character and employment references
Have no criminal record based on a current clear police information check (CPIC) with a vulnerable sector search
Be in good health
Additional Helpful Program Information
Where is this Program Offered?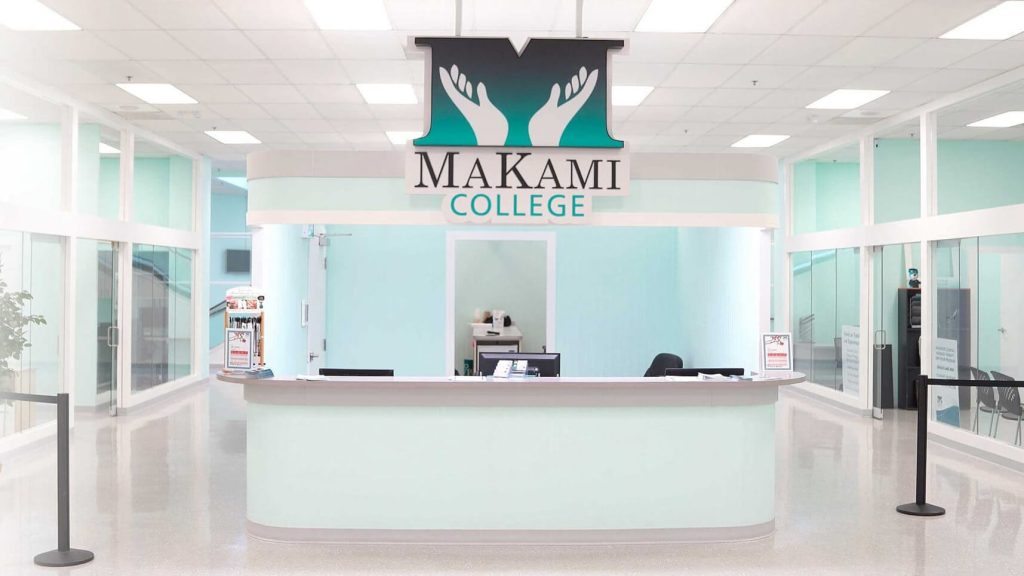 MaKami College Edmonton
Located in the Bonnie Doon Shopping Centre
MORE INFORMATION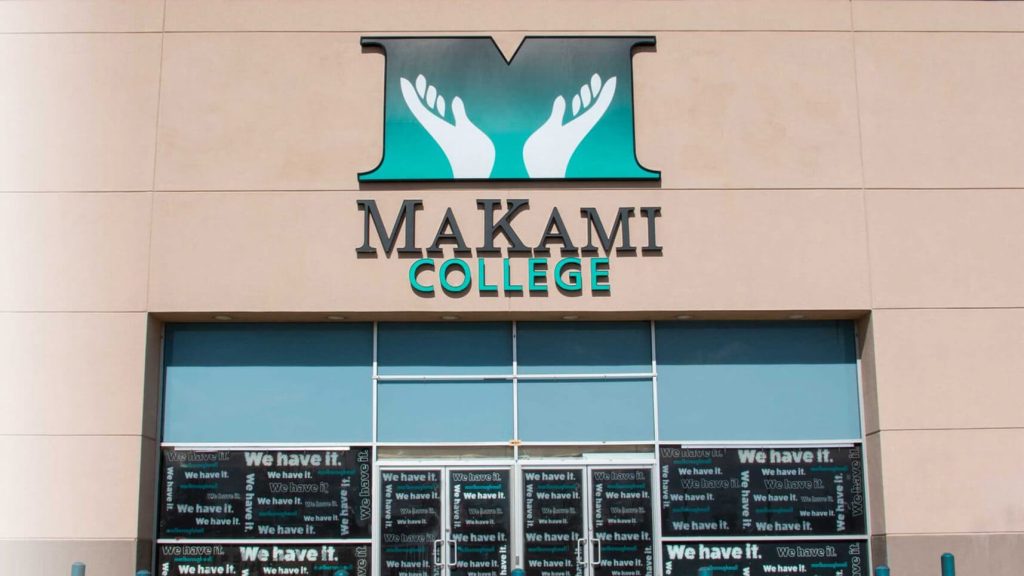 MaKami College Calgary NE
MaKami's newest campus is located on the city's northeast inside Marlborough Mall
MORE INFORMATION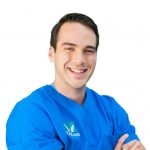 It's the culture of MaKami that sold me, you don't just leave with the excellent education – you leave with relationships that are going to help support you throughout your career.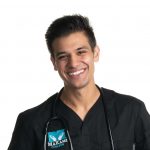 Doesn't matter what campus you're on, it's the community that we make here at MaKami – with the staff and with the students – that makes it what it is. You're a part of the community and so if you're here at MaKami, you're going to be well taken care of.
Additional Security Courses
Security Professional Continuing Education
Security Service Professionals in Alberta work in many different industries and sectors. Businesses and individuals hire you to fill various roles for protecting and serving their employees, properties and possessions. This industry is continuously growing with a strong demand for Security Service Professionals that have the necessary training for a variety of security scenarios.
By taking MaKami College's Security Professional Continuing Education courses, you will be setting yourself up with the additional training that goes above-and-beyond the call of duty and will help you gain the skills needed in order to pursue your Security Services career dreams and stand out from the crowd. These courses will provide you with crucial skills that will guide you as you encounter various scenarios in your role as an Alberta Security Service Professional.
Our custom Security Courses are designed with the collaboration of a former Calgary Police Officer and Negotiator to include specific security topics including:
De-escalation and conflict resolution strategies.
Skills to gain voluntary compliance.
Crisis management and suicide intervention.
Understanding the dynamics of violent behaviour.
Communication skills for effective interviewing and reporting.
Note: These additional courses are coming soon. They are not currently available for students.
Interested in the Alberta Basic Security Training Program?
Get pre-approved today!
Student Success Stories
Our students go on to do amazing things! Here's what some MaKami Alumni are doing with their education.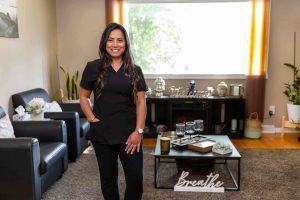 Ilene Reyes was a dayhome owner when she received a massage at MaKami's student clinic that changed the course of her future.
Read More
See more stories