Careers at MaKami
Work in a purpose-driven career in Edmonton or Calgary, Alberta with MaKami College, a provincially licensed college that offers a variety of in-person, online, and blended programs in massage therapy, healthcare, office administration, and security. MaKami hires a diverse range of professionals to support the education of our students, including instructors, administrators, and other support staff.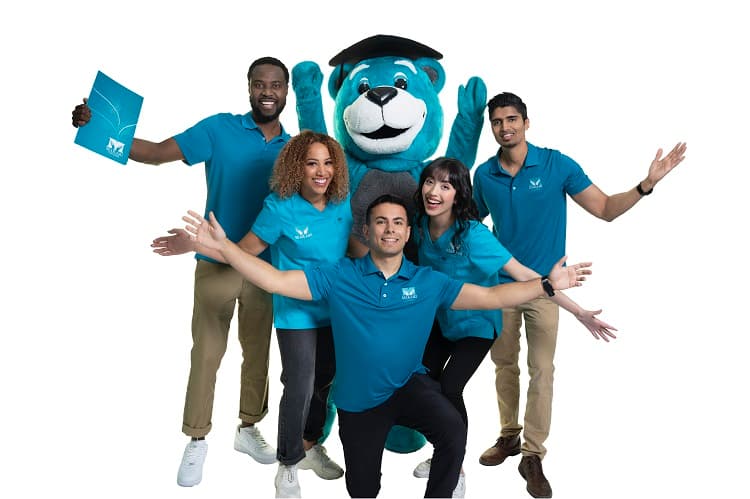 Career Growth Opportunities
MaKami provides team members with many opportunities for professional career growth in a fulfilling and dynamic work environment. We support continuous training and learning opportunities for employees. MaKami College is also a community-focused organization, actively participating in various community events with partners in Edmonton and Calgary.
Supportive and Fun Work Environment
As a family-owned and operated business, we focus on the physical and mental well-being of our staff, with paid sick days and holidays for full-time staff. We offer a range of financial incentives to our staff such as referral bonuses and more. MaKami is also a fun place to work. Our social committees plan a variety of social activities offered throughout the year for staff and students during work and after hours, including family-friendly events, fun theme weeks, food days, and contests.
MaKami Employee Benefits
Health Allowance
First-Time Home Buyers Fund
Hardship Fund
Wellness Days
Free Massages
Discounted Tuition For Staff and Family Members
Employee Discount
Corporate Discount
Student Referral Bonuses
Employee Referral Bonuses
Milestone Anniversary Recognition
On-Site Gym
Free Parking chek
Come join the MaKami team! View available jobs in Calgary and Edmonton below and apply today.