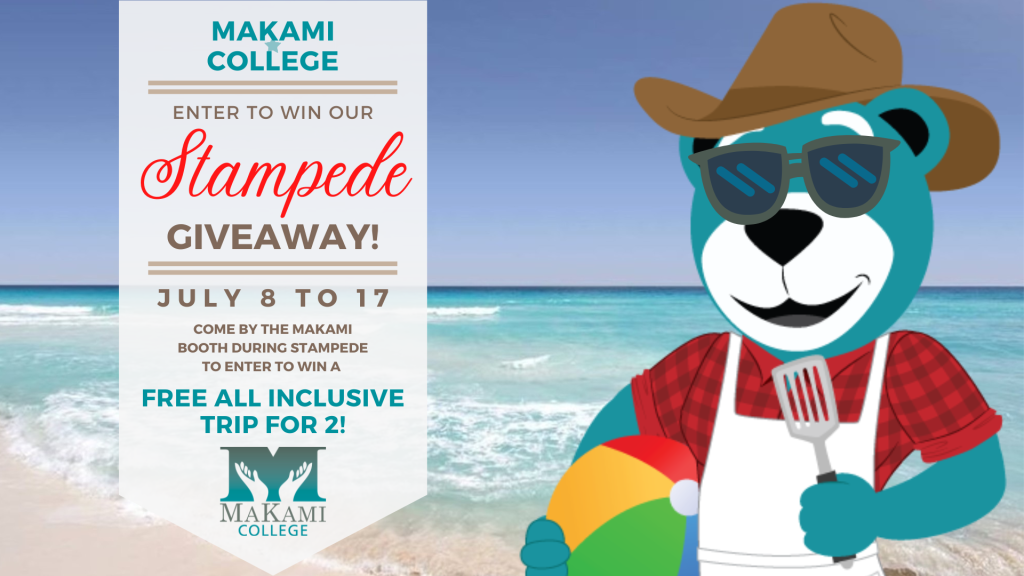 Thank you for entering MaKami's 2022 Calgary Stampede contest!
And thank you for stopping by our booth at this year's Stampede!
We will be announcing the winner of the $2000 credit to WestJet on July 18. We will announce the winner on all our social media channels and will contact the winner using the information you provided us.
Learn more about MaKami College's programs, or find out about our student supports.
Have questions? Contact us at toll-free at
1-833 2 MaKami
Back to MaKami College