To find answers to common questions about the Personal Training Diploma Training Program at MaKami College, click on each question below. Find more information about the program and more.
Personal Trainer Diploma Program Overview
Will I be able to get a job upon completion of the course?
Once you complete the Personal Trainer program you will be able to work in a variety of settings, such as private fitness facilities, leisure and recreation centres, resorts and hotels and post-secondary schools. You can even become your own boss, taking on clients however it best suits your schedule and lifestyle.
Availability and Accessibility
Eligibility and Admissions
Standard Admission
Minimum 17 years old

Alberta high school diploma or non-Alberta equivalent

Successful interview with school administration
Mature Admission
Minimum 18 years old

Successful interview with school administration

Successful completion of a Wonderlic equivalency
English Proficiency
If English isn't your primary language, then one of the following criteria must be met:
CLB score of 7

IELTS score of 6

CELPIP score of 7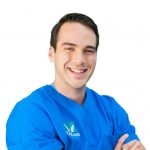 It's the culture of MaKami that sold me, you don't just leave with the excellent education – you leave with relationships that are going to help support you throughout your career.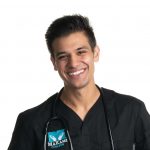 Doesn't matter what campus you're on, it's the community that we make here at MaKami – with the staff and with the students – that makes it what it is. You're a part of the community and so if you're here at MaKami, you're going to be well taken care of.
Interested in the Personal Trainer Diploma Program?
Get pre-approved today!
Student Success Stories
Our students go on to do amazing things! Here's what some MaKami Alumni are doing with their education.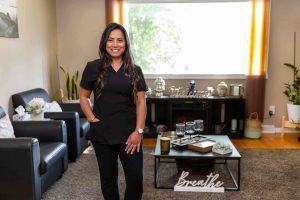 Ilene Reyes was a dayhome owner when she received a massage at MaKami's student clinic that changed the course of her future.
Read More
See more stories