Master Instructor
Program FAQs
Get answers to commonly asked questions about MaKami's 12-month Master Instructor Diploma Program..
Admission Pre-Approval
Let's Chat
To find answers to common questions about the Master Instructor program at MaKami College, click on each question below. Find more information about the program, how to become a Master Instructor and more.
Master Instructor Program Overview
What Kind of Career Options Are There for Master Instructors?
Graduates of the Master Instructor Program will be able to access instructor jobs in various sectors including post-secondary institutions, professional associations, private corporations, and training centers.
Being a master instructor is much more than just being an expert in the field you are teaching. It is expected that the theoretical knowledge you gain in the Master Instructor program will contribute to the advancement and improvement of your educational career, in whatever setting that may be.
Availability and Accessibility
Eligibility and Admissions
A letter of recommendation to enter the program from an employer / educational reference
Post-secondary diploma
Successful interview with school administration, at the discretion of the school
Be 20 years of age
Meet the English Language Proficiency Criteria if English is not the applicant's mother tongue
Master Instructor Curriculum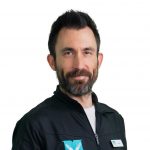 This program not only helped me to fully understand the necessary structures & steps of building a curriculum, but it also helped to further improve my confidence levels as an instructor. I now feel I have a much larger repertoire of teaching strategies and resources that will help me to improve my effectiveness in the classroom and my abilities to create and support an inclusive environment. (…) I wish I would have done it sooner.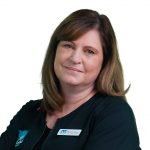 This was my first online course and although I was very nervous to try a distance learning program I was surprised at the freedom and flexibility this course allowed me. I truly recommend this course for anyone who is working in a learning environment or supervisory role where communication and facilitation is essential. This course has it all.
Interested in Master Instructor at MaKami College?
Get pre-approved today!
Read more about MaKami students
Michael thought his future was mapped out as an automotive technician until fate stepped in.
Read More
See more stories