Continuing Education
Continue your training and professional development with MaKami College.
Continuing Education & Workshops
MaKami College offers continuing education opportunities throughout the year, including a number of workshops for students as well as the general public.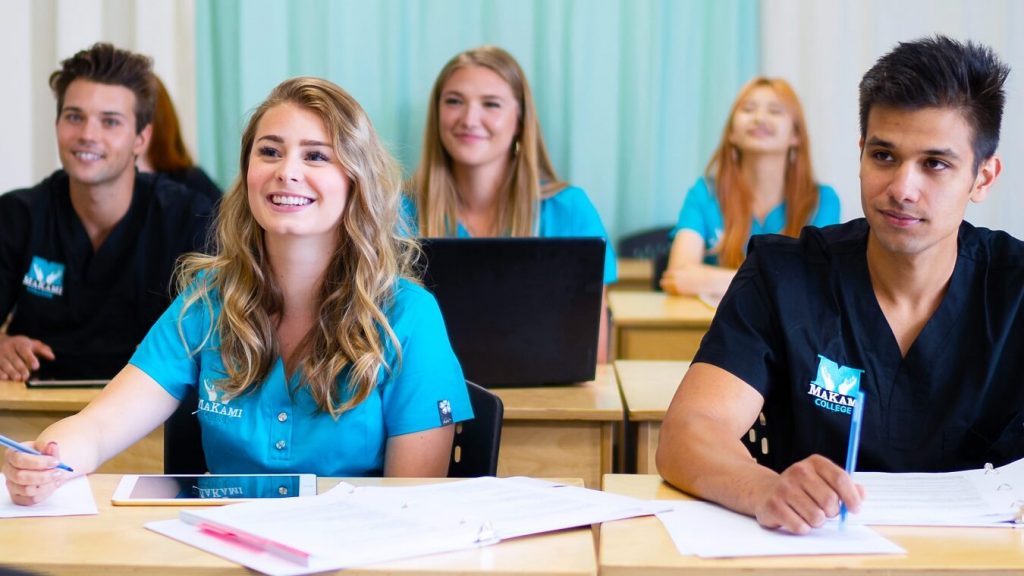 Upcoming Workshops
Below is a list of upcoming workshops available to the general public. If you have questions about these workshops or would like to sign up, please contact us. 
Are you a newcomer to Canada who is looking to improve your English skills? 
MaKami is offering a FREE English as a Second Language Workshop on Tuesday, July 25 from 11:45AM – 12:45PM.
Attend a FREE and FUN workshop that will give you some insight into one of the most rewarding and fastest growing industries in the world – massage therapy! Learn more.
Continuing Education
English Language (ELA) 202
The English Language Arts (ELA) 202 is a program for students looking to achieve English language equivalency to Alberta Education English 202. 
This 100-hour, online course is designed to be completed in a minimum of 8 weeks. Delivered in an interactive and engaging format, students are given a timeline to complete assignments, quizzes and exams, and instructors and tutors are available at all times to help students stay on track, or to answer any questions they may have throughout the course.
Once the course is complete, students will receive a Certification of Completion.  
Course Pre-Requisites
Due to the nature of this program, there are English Admissions Requirements. These include:
A minimum 60% in English 10-2 or 50% in English 10-1 Alberta Education OR
A course equivalent based on MaKami's assessment
Proof of pre-requisites must be included prior to enrollment.
For more information contact us.
Enroll Now
Workshops for Massage Therapists 
MaKami is not currently running any massage therapy workshops. However, workshops and continuing education courses for massage therapists in Alberta are offered through a number of organizations. Please refer to CRMTA for a list of approved continuing education courses and workshops, along with their associated credits. Workshops can vary, but we have listed some examples of common workshops below.
Pre-and Post Natal Massage
Advanced Lymphatic Massage
Advanced Hip & Lower Back Treatment
Pharmacology for Massage Therapy
Introduction to Orthopedic Assessment
Business and Employment Preparation
Introduction to Treatments
Advanced Treatment of Soft Tissue Injuries
Advanced Neuromuscular Massage Technique
Advanced Myofascial Release and Cupping
Prenatal, postnatal, and infant Massage – theoretical applications
Massage for patients with illness and client care
Advanced Palpation and Landmarking – Upper Appendicular
Introduction to Massage – Basic Tenets of Massage
Introduction to Business – Business, Liability Protection
Introduction to A&P: Anatomy, Medical Terminology, Chemistry, Cells
Tissue, Muscles, & Bones
Cardiology, Blood, Blood Vessels, Lymph & Respiratory
Nervous Tissues & Spinal Cord and Spinal Nerves
Endocrine, Gastrointestinal, Urinary, Reproductive Systems
The Brain and Cranial Nerves & The Nervous Systems
Introduction
Neurological concepts and orthopedic conditions
Lower extremity conditions
Lower extremity assessment
Axial region conditions
Axial region assessment
Upper extremity conditions
Upper extremity assessment
Introduction and integumentary pathologies
Blood, blood vessel, cardiovascular pathologies and lymphatic pathologies
Muscular, neurological, respiratory, and endocrine pathologies
Psychological, gastrointestinal, urinary, and reproductive pathologies
Advanced Neuromuscular Techniques
Theoretical applications
Application and protocols level 1
Application and protocols level 2
Common massage protocols
Ethics and Professionalism
Ethics, Professionalism, Boundaries & Communication
Sexuality, Trauma, Drug & Substance Abuse, Mental Health
Soft Skills
Skin rejuvenators
Wraps
Stone massage
Herbal and oil treatments
Prone
Side-lying and seated
Supine
Trigger Points
Introduction to Pathology & Infection Control
Cardiovascular Pathologies
Lymphatic Pathologies
Basic Techniques

Swedish Massage Routine, Seated Chair Massage, Bamboo Massage, and Clothed Massage
Theoretical applications

Practical applications
Foundational topics
Theoretical applications
Psychological tools
Foundational topics
Current topics in nutrition
Terminology and Upper Appendicular
Lower Appendicular
Introduction to Massage Therapy
History of Massage, Introduction to massage industry, licensing and standards of practice
Introduction to Neurology & the Spine
Palpation and Landmarking
Introductory techniques
Advanced techniques and protocols
Theory of Intermediate Therapeutic Techniques

Practical Applications of Intermediate Therapeutic Techniques
Techniques and applications

Baby and Infant Massage
Theoretical applications and techniques

Myofascial cupping
Theoretical Applications
Exercise Prescriptions
Massage Therapy Career Postings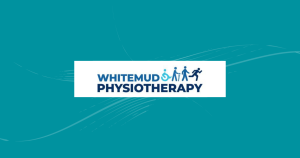 Whitemud Physiotherapy is looking to hire a full-time, or possible intern Registered Massage Therapist for
Read More
Explore More Opportunities